About Youth Bowling Program
In recent years, Canadians under the age of 35 have left their mark on lawn bowling at the national and international level, with young bowlers raising the profile in the sport.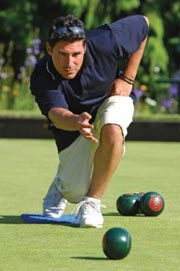 Penetanguishene native, and Vancouver resident Tim Mason, shocked the lawn bowling world when he won his first Canadian title, barely a year after taking up the sport. To visit Tim Mason's website, click here.
The Midland and District Lawn Bowling Club will be, once again, operating a youth program this summer. The membership fee for the season (May - October) is only $30. Coaching will be provided by OLBA qualified coaches and bowling will be six days per week, weather permitting.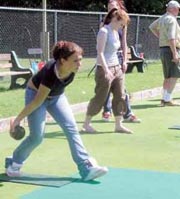 Members choose their level of participation, with options just to play recreationally and/or competitively in Club, District, Provincial and National tournaments. There is also league play with the McDonalds Restaurant of Midland as the title sponsor.
If you are between the ages of 10 and 18 and are interested in trying lawn bowling (for free), email;